"Just make space. Attend to what is around you. Learn that you don't have to DO to BE."
–Dallas Willard, The Great Omission: Reclaiming Jesus's Essential Teachings on Discipleship
What:
Join us for a weekend to slow down & breathe for a moment, to refresh our souls together, and to come away with a few tools to help us make space for God to make himself known in our everyday lives.
When:
Friday November 11-13 (Bonus dock party during the day Friday since it's a holiday – lunch BBQ, kayaks, and possibly some sailing)
Arrive Friday around 4:30 and stick around until Sunday after lunch.
During that time we will have some times of silence, some learning about different ways to connect with and hear from God, and time to discuss what we're learning as a community.
Where:
Our retreat time will take place at Mt. Hermon Conference Grounds in Felton.  Click here to see the Standard and Deluxe accommodations we will be staying in.  More info will be sent regarding what to bring, etc. as we approach the weekend.
Who:
Missio Dei Community will be joining with our friends from Bayshore Church in Campbell.
Our time together will be facilitated by George Mekhail. Check out his bio down below to learn more about him.
We will also provide childcare during our meeting times so that parents can focus on connecting with God and each other. So yes, please bring your family. Kiddos are more than welcome and there will be opportunities to be together as well, such as around the campfire and during free time.
Retreat cost:
Adult: $166
Couple: $235
Kid 4-17: $40
Click here to register for the retreat.
You can give payment directly to Bobby or click here to pay online.
Email Bobby with any questions.
---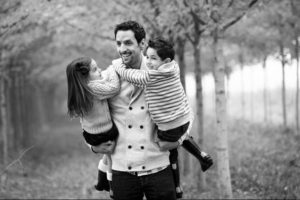 George Mikhail has served as Executive Pastor at EastLake Community Church in Seattle, since July 2011. Prior to that he worked in the residential mortgage business and has over 8 years of combined experience in the Real Estate industry. He and his wife Danielle are passionate about their city of Bothell, Washington where they live with their son, Kingston and daughter, Saxyn.
Born in Cairo, Egypt, George's family immigrated to the U.S. when he was 4 years old, in hopes of a better life, and the promise of the "American Dream". Now having kids of his own, he has a new appreciation for this sacrifice and considers his parents to be his heroes.
Throughout his life, George's perspectives on God have been influenced by a wide range of spiritual experiences. He grew up in the Coptic Orthodox Church until the age of 12, followed by 7 years serving within the Foursquare denomination. After a few other evangelical church experiences, George ultimately landed at EastLake in 2006, and has called it home ever since. More recently, his journey has been beautifully interrupted by the work of Gravity Center (a center for contemplative activism) where is the chair of the board and now considers contemplative spirituality to be essential in shaping the next generation of Jesus followers and spiritual pilgrims throughout the world.
Beyond the obvious parental pastimes of Legos, tea parties and fort building, you can find George camping, reading or pretending to be golfer. His main goal in life is to love his family recklessly and wastefully. Beyond that, he hopes to help empower others to discover and live into their true potential, while continuing on that journey himself.